Some pieces of this amazing exhibition from one of the best designers of history:
VOSS

, spring/summer 2001




Red and black ostrich feathers and glass medical slides painted red

VOSS, spring/summer 2001
Razor-clam shells stripped and varnished

Jacket of pink and gray wool bird's-eye embroidered with silk thread; trouser of pink and gray wool bird's-eye; hat of pink and gray wool bird's-eye embroidered with silk thread and decorated with Amaranthus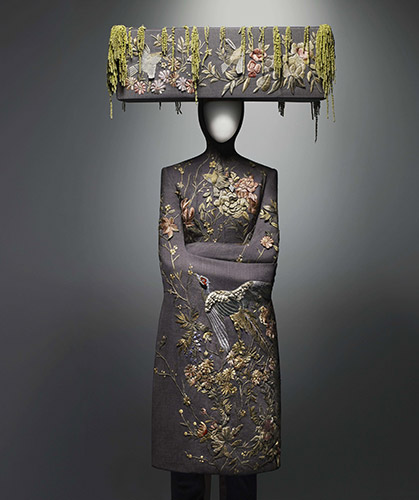 Nude synthetic net appliquéd with roundels in the shape of chrysanthemums embroidered with red, gold, and black silk thread with black ostrich feathers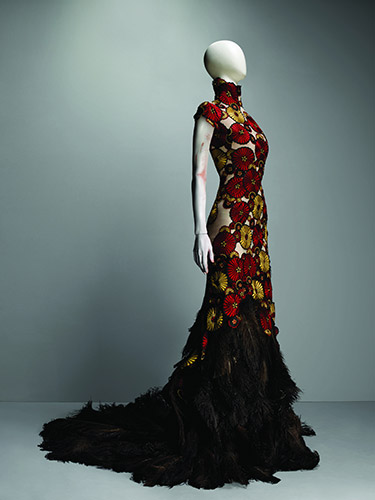 One of the most compelling items in this particular gallery is an ensemble that's made out of duck feathers dyed black, which gives the impression of a raven. A raven was a romantic symbol of death. It's an item that's very melancholic but also very romantic at the same time. It came from a collection called The Horn of Plenty. And The Horn of Plenty was a collection that was very much inspired by the 1950s haute couture.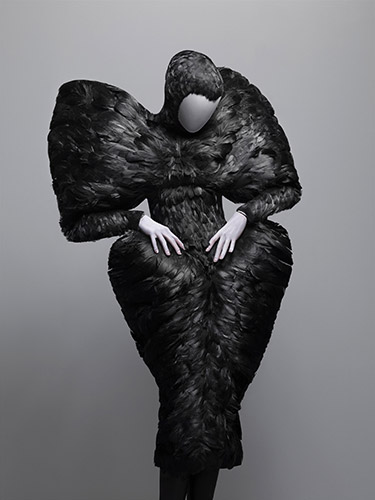 This corset was inspired by the coiled necklaces of the Ndebele people of southern Africa. McQueen gave jeweler Shaun Leane the daunting task of transforming the necklace into a corset.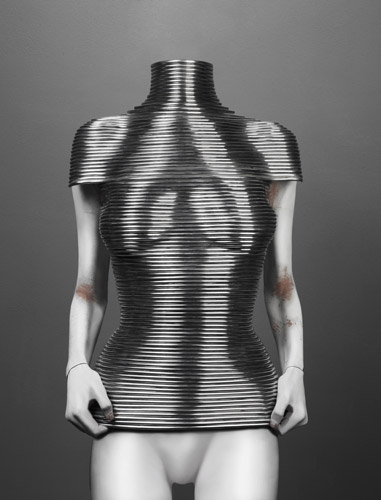 No. 13, spring/summer 1999
White cotton muslin spray-painted black and yellow with underskirt of white synthetic tulle.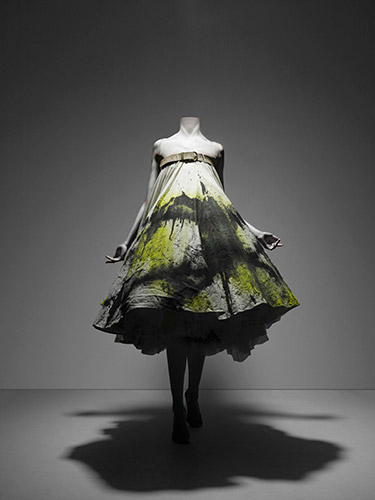 Alexander McQueen. Spring summer 1999 from sugarandsashabaskerville on Vimeo.
Widows of Culloden, autumn/winter 2006–7
Dress of McQueen wool tartan; top of nude silk net appliquéd with black lace; underskirt of cream silk tulle.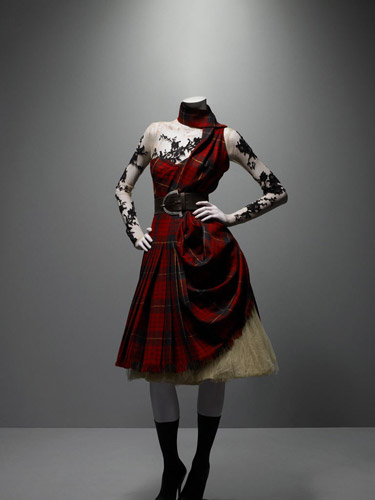 The Girl Who Lived in the Tree, autumn/winter 2008–9
Jacket of red silk velvet embroidered with gold bullion and trimmed with white shearling; dress of ivory silk tulle.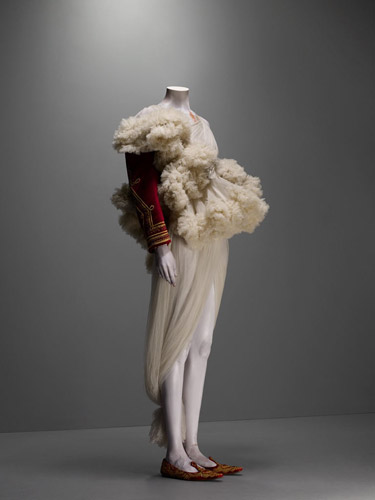 Highland Rape, autumn/winter 1995–96
Green and bronze cotton/synthetic lace.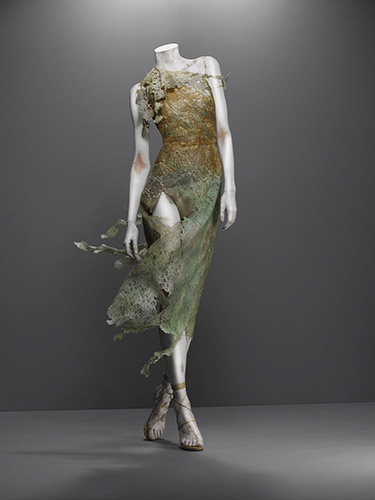 It's Only a Game, spring/summer 2005
Dress and obi-style sash of lilac and silver brocade; jacket of lilac silk faille embroidered with silk thread; top of nude synthetic net embroidered with silk thread.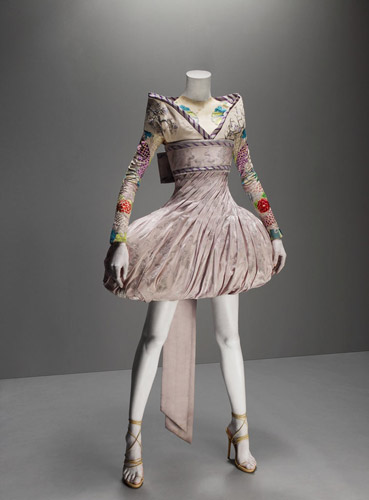 Sarabande, spring/summer 2007
Nude silk organza embroidered with silk flowers and fresh flowers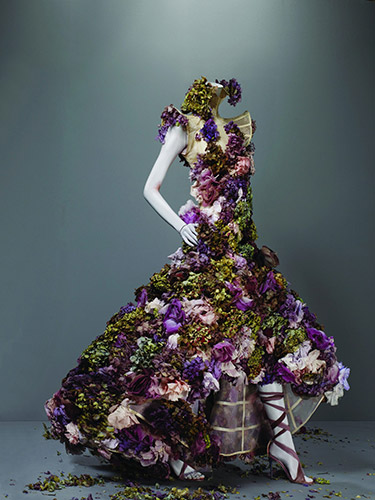 Irere, spring/summer 2003
Ivory silk organza, georgette, and chiffon.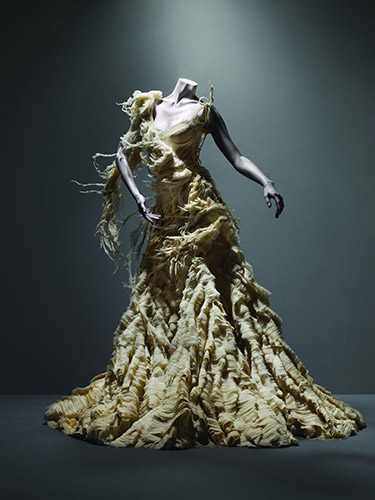 EXIBHITION PHOTOS: